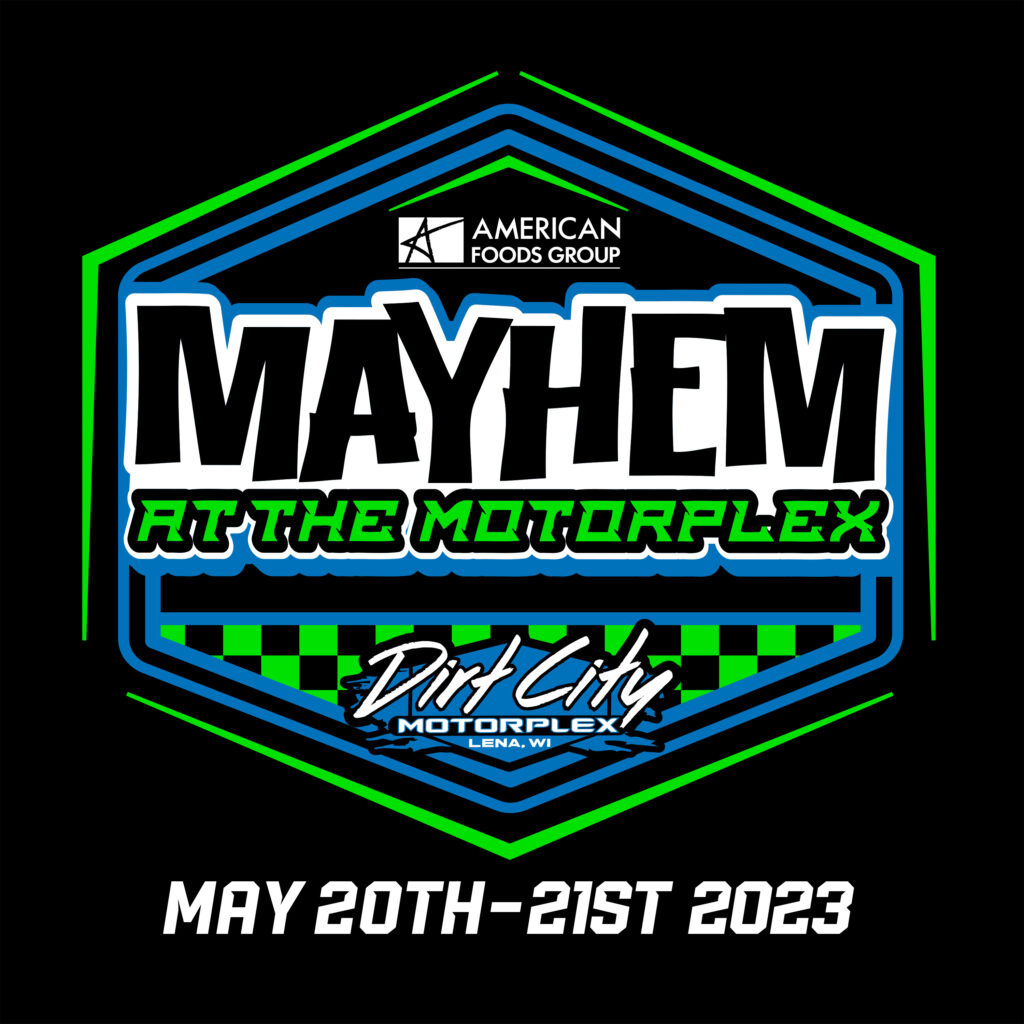 The American Foods Group – Mayhem at the Motorplex is set to take place at Dirt City Motorplex in Lena Wisconsin with off-road racing Saturday, May 20th and Sunday, May 21st.
The event will include the following classes:
Sportsman SXS
170 SXS
Light Buggy
Short Course Kart
Stock Truck
570 SXS
Single Buggy
Mod Kart
Pro-Am SXS
Pro Buggy
Super Stock Truck
Pro Spec Truck
Good Ol' Boys
Opening ceremonies 10:30 a.m. Saturday and 9:30 Sunday.
Racing is to start at 11:00 a.m. Saturday and 10:00 a.m. Sunday.
Because of great sponsors like American Foods Group, Dirt City Motorplex will add $10,000 in added payout towards the racers' payout.
Dave Roloff, who is part of the R&S Motorsports Sportsman team has also handcrafted specialized event trophies for 1st-3rd place in each class on both race days.
Follow us on Facebook for schedules, event updates, registration and ticket links, and event photos.
Green Bay East River: https://www.facebook.com/afgeastriver
Green Bay Acme: https://www.facebook.com/AFG.GreenBay
Northland Kosher: https://www.facebook.com/afgnorthland