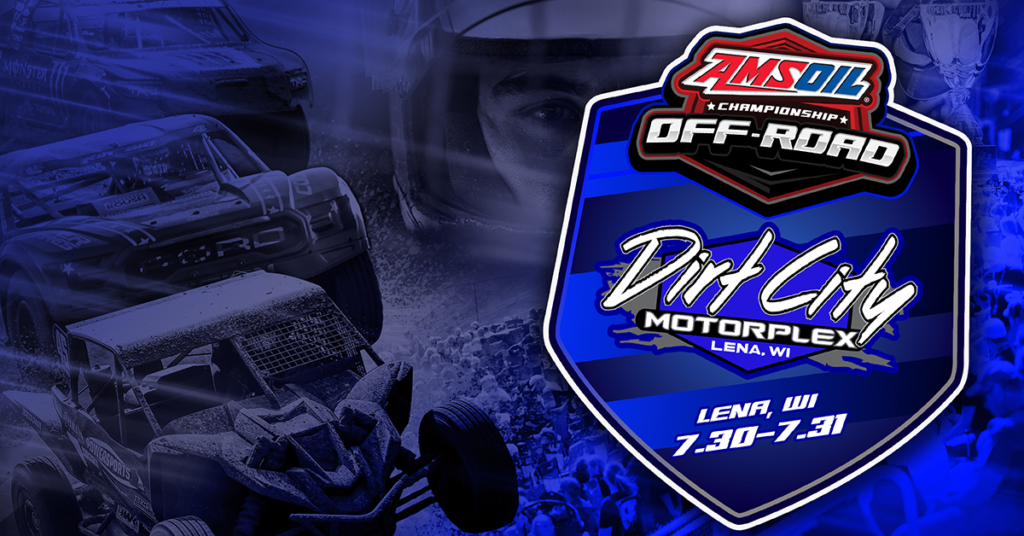 Minneapolis, Minn. ~ After a sensational 2021 season that witnessed championships come down to the final laps, record entries, skyrocketing viewership numbers across all platforms and the return of a historic venue to the schedule, AMSOIL Championship Off-Road is ready for a repeat in 2022.
Building off of a successful six event schedule in 2021, series officials are pleased to announce that Championship Off-Road will repeat its Pro and Sportsman schedule from last season. Antigo (Wis.) will play host to the season opener June 4-5. The first of two races at Crandon International Raceway will follow on June 25-26. ERX Motor Park in Elk River, Minn. comes calling July 15-16, followed by Dirt City Motorplex (Lena, Wis) July 30-31, then Bark River International Raceway on August 13-14 and back to Crandon September 2-3.
As the series enters its third full season in 2022, it is bringing momentous stability to short-course, off-road racing. Tracks and sponsors are showing their commitment to Championship Off-Road, with many making three-year commitments. This allows tracks to secure their preferred race weekends and gives sponsors an opportunity to plan ahead while also bringing a trickle-down effect to off-road race teams and fans.
"We are excited to be able to bring back our core events this season and plan to expand even more for 2023," said Championship Off-Road President Carl Schubitzke. "Championship Off-Road had some amazing racing last year, with so many titles coming down to the last weekend. We saw measurable levels of success in 2021, from the number of racers on track to the addition of the CBS Sports Network and record-setting live stream viewers. We can't wait for the new season to start."
To stay current with all of the latest news from Championship Off-Road, including race reports, event information and live stream alerts, sign-up for the official series e-mail list at: https://champoffroad.com/newsletter/.
About ISOC: AMSOIL Championship Off-Road and AMSOIL Championship Snocross are owned and operated by the International Series of Champions (ISOC). The company is based out of Albertville, Minn. For more information on its events and schedules, go to www.champoffroad.com.